Ophthalmology
Collaborative care for the treatment of ocular disease
The ophthalmology service at the Institute of Veterinary Specialists offers consultation, diagnostic evaluation, and treatment pertaining to all aspects of ocular disease.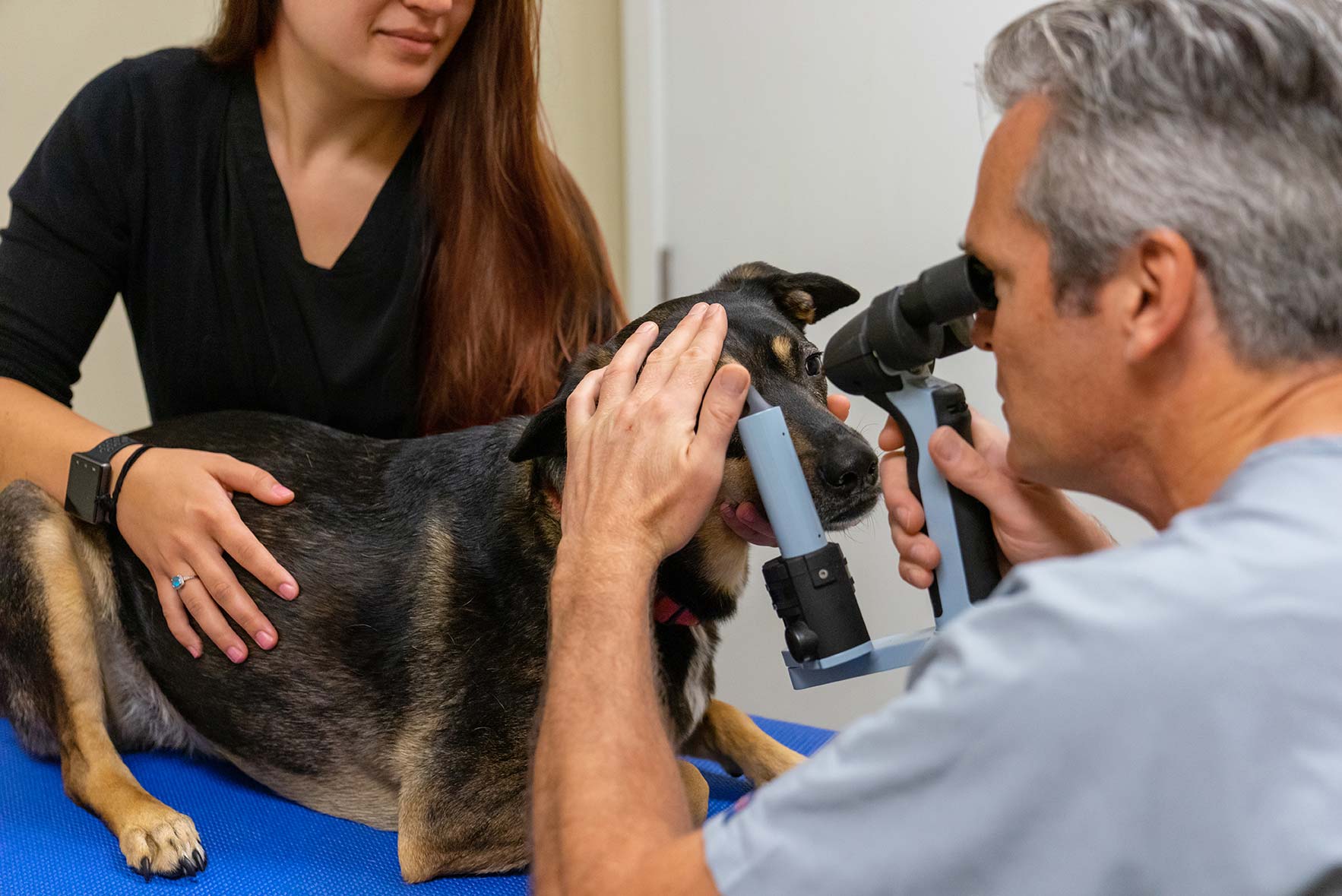 Ophthalmology Services Include:  
Cataract Surgery

Cherry Eye Repair

Corneal Surgery and Grafting

Distichia and Ectopic Cilia Removal

Entropion and Ectropion Surgery

Eyelid Tumor Reconstructive Surgery

Glaucoma

Lens Luxation Surgery
Common Ophthalmologic Symptoms:
Itchy eyes

Eye redness

Discharge from the eye
Sudden changes in the eyes

Bumping into furniture

Eye trauma
Brendan G. Mangan, DVM, MS, DACVO
Diplomate, American College of Veterinary Ophthalmology
Request an
Ophthalmology Appointment
Our specialists offer expert, personalized care. Schedule your appointment with IVS.