Cardiology
Refer a Patient to our Cardiology Specialists
Our cardiology referral center provides complete cardiac evaluations.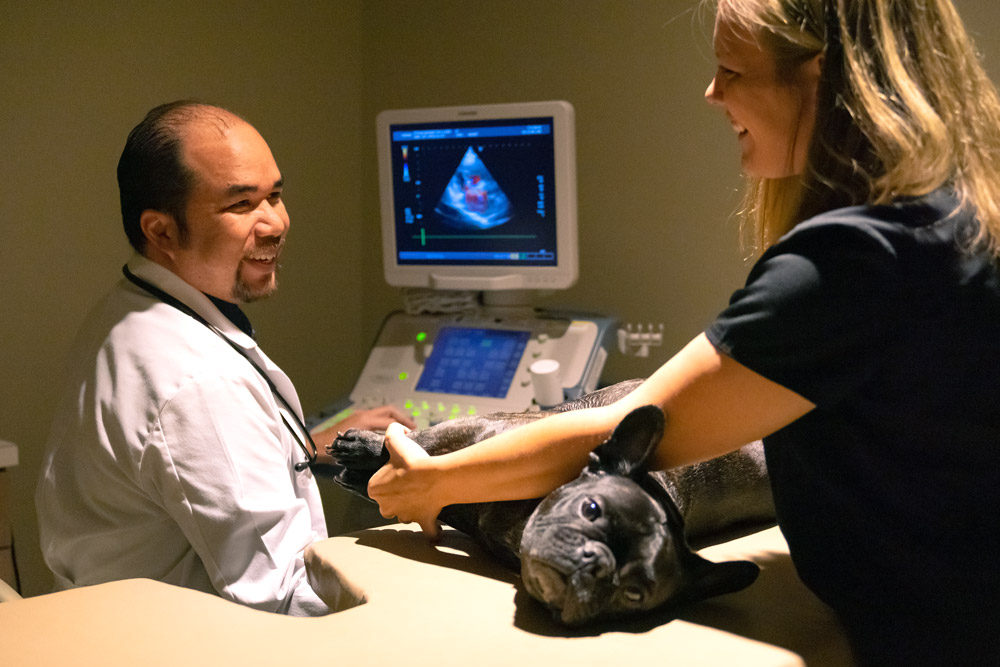 Cardiac diseases diagnosed and managed by our clinicians include:
Atrial Fibrillation

Arrhythmogenic Cardiomyopathy

Dilated Cardiomyopathy

Hypertrophic Cardiomyopathy

Pulmonary Hypertension

Pulmonic Stenosis

Subaortic stenosis

Patent Ductus Arteriosus (PDA)

Persistent Right Aortic Arch (PRAA)
MEET THE SPECIALIST
Davin J. Borde, DVM, DACVIM
Diplomate, American College of Veterinary Internal Medicine (Cardiology)
After graduating summa cum laude from the University of Florida, Dr. Borde continued attending UF, where he graduated from the College of Veterinary Medicine with honors and received the senior student Cardiology Award. Dr. Borde received board certification, becoming a diplomat in cardiology in 2001. He also received the Gold Star award from the Florida Veterinary Medical Association.
Specialized diagnostic tools and treatments include:
Digital radiographs and interpretation

Cardiac ultrasound (Echocardiogram)

Computed Tomography (CT)

Electrocardiography

24-hour ambulatory electrocardiographic (Holter) monitoring
Cardiac Event Recorder (CER) monitoring

Pericardiocentesis, thoracocentesis, and abdominocentesis

PDA Ligation

PRAA correction

Subtotal pericardiectomy
Our specialists provide comprehensive and personalized care to each patient that we treat. Fill out a referral form to get your client started with our services.