Telemedicine
Your clients rely on the treatment you provide to maintain their pet's health. Trust us to expand your clinic's diagnostic capabilities and clinical acumen. IVS Telemedicine brings the expertise of our Board Certified specialists to your facility with just one phone call.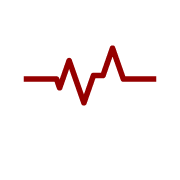 Electrocardiograms
Echocardiographs (images and video)
Thoracic and abdominal radiographs
Abdominal ultrasound
Holter and Cardiac Event Recorder monitoring
Bloodwork
Brain and Spine MRI, CT and Radiographic images
Other diagnostic tests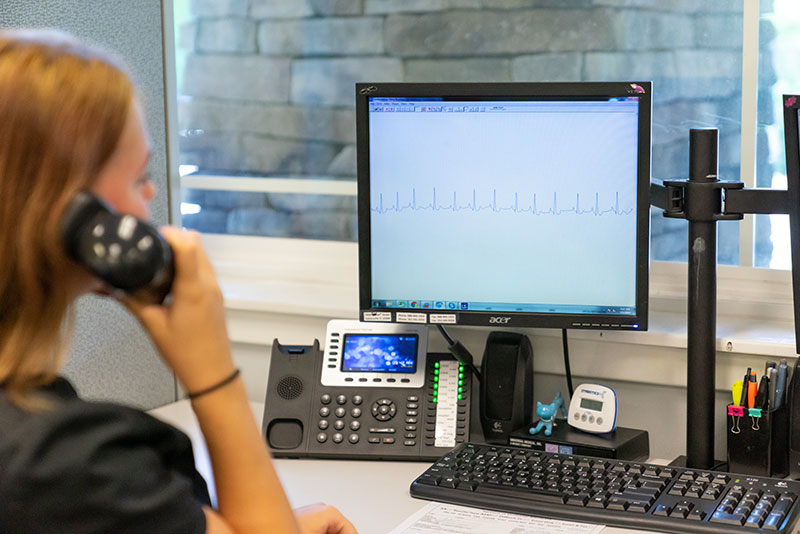 Through our telemedicine services, we act as an extension of your facility to help you provide the highest quality of care to your patients.
Transmit your electrocardiograms with no contract and no minimum monthly requirements. Call us to find out how you can begin specialty consultations for your patients.
Try Out Our Telemedicine Services, Free!
Try out our telemedicine services with a free trial. You can submit up to three routine cases to help determine whether telemedicine is the right choice for your clinic. Contact us to get started.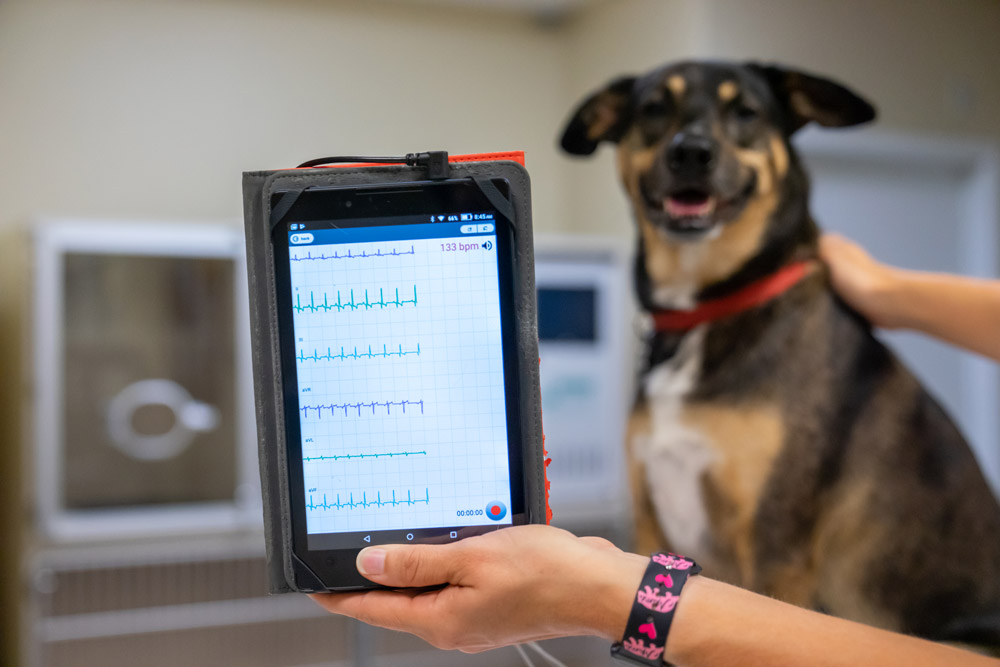 Cardiology & Internal Medicine Consultations
From the routine screening of animals scheduled for anesthesia to managing the most difficult of congestive heart failure cases, our team of cardiology specialists are ready to provide you with timely and practical case consultations.
Every report is detailed and customized to assist you in patient care and follow-up. For routine, STAT and Code Red consultations, an ECG and case assessment is provided as well as six categories of recommendations. 
Follow-up of cardiac cases is facilitated by the Institute of Veterinary Specialists' recheck and repeat policy. All routine repeat electrocardiograms within 24 hours of the initial consult are free of charge and all routine recheck electrocardiograms within one month of the initial consult are 50% discounted. 
To find out more about report types and turnaround times, click here.
If your clinic needs a transmitter, we offer a wireless digital ECG device that gives you access to view your patients' electrocardiogram live. It makes transmitting cases as easy as pressing a button. These devices do require Wi-Fi. 
Case submission forms (Patient Information Forms) can be filled out and submitted through our website.
Holter and cardiac event monitoring is a non-invasive yet effective way of gaining diagnostic information about the electrocardiographic status of humans and animals.
The Holter is clinically used to:
Screen asymptomatic dogs for arrhythmias suggestive of occult cardiomyopathy

Document transient arrhythmias not often detected on routine electrocardiograms

Determine the severity of known arrhythmias within a 24-hour period

Diagnose potential causes for frequent syncopal episodes
Neurology Consultations
Our Board-Certified Neurologist can help you navigate your most extensive neurologic cases through his experience in image interpretation. MRI, CT and X-ray images can be submitted for review along with any short video clips of a patient's gait or demeanor. Direct Dicom transfers can be setup or images can be emailed to us at images@vetheart.com.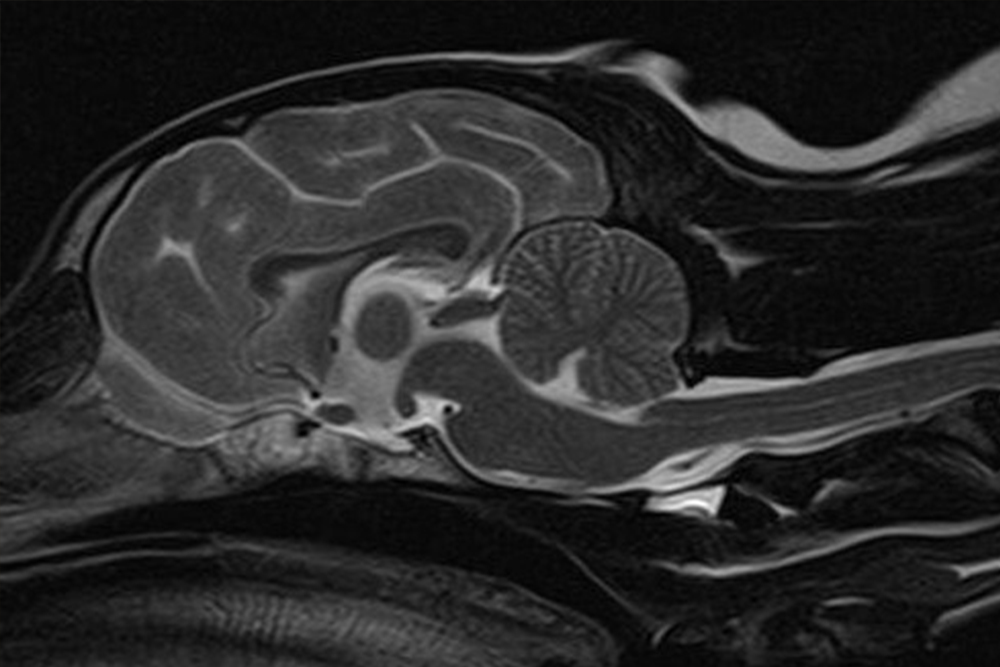 The Institute of Veterinary Specialists does not charge monthly fees,
annual fees, or minimums. We do offer packages that can be pre-paid each month.

Contact us for Package Pricing 1-888-844-1019