Internal Medicine
Refer a Patient to our Internal Medicine Specialists
Our specialists offer consultation, diagnostic evaluation, and treatment pertaining to all aspects of internal medicine.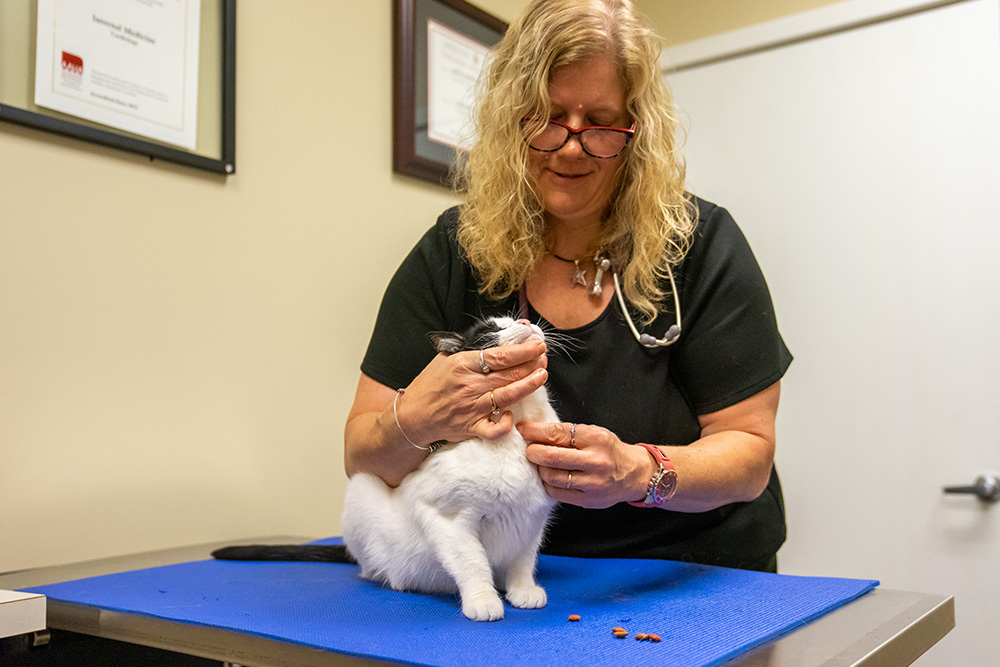 Our services include diagnosis and management of:
Endocrine disorders

Hepatic, renal, respiratory, and gastrointestinal diseases

Infections and immune-mediated diseases

Feline hyperthyroidism

Cancer diagnosis
MEET THE SPECIALIST
Julie Corbett, DVM, DACVIM
Diplomate, American College of Veterinary Internal Medicine (Small Animal Internal Medicine)
Dr. Corbett graduated from Cornell University College of Veterinary Medicine where she also completed an internal medicine residency after finishing a one year internship in small animal medicine and surgery at Mississippi State University. Following her residency in 1999, Dr. Corbett went to South Florida and worked for a specialty referral hospital for a few years before coming to the Institute of Veterinary Specialists in 2002. Dr. Corbett has lectured on several topics related to veterinary internal medicine, and has published several articles and book chapters.
Specialized diagnostic tools and treatment include:
Ultrasonography
Digital radiography and interpretation
Computed Tomography (CT)
Video bronchoscopy, rhinoscopy, laparoscopy, and tracheoscopy
Upper and lower GI endoscopy
Chemotherapeutic treatment
Exploratory surgery and biopsy
Our specialists provide comprehensive and personalized care to each patient that we treat. Fill out a referral form to get your client started with our services.