Surgery
Refer a Patient to our Surgical Specialists
Our surgical specialists provide personal consultations and perform a wide array of complex soft tissue procedures.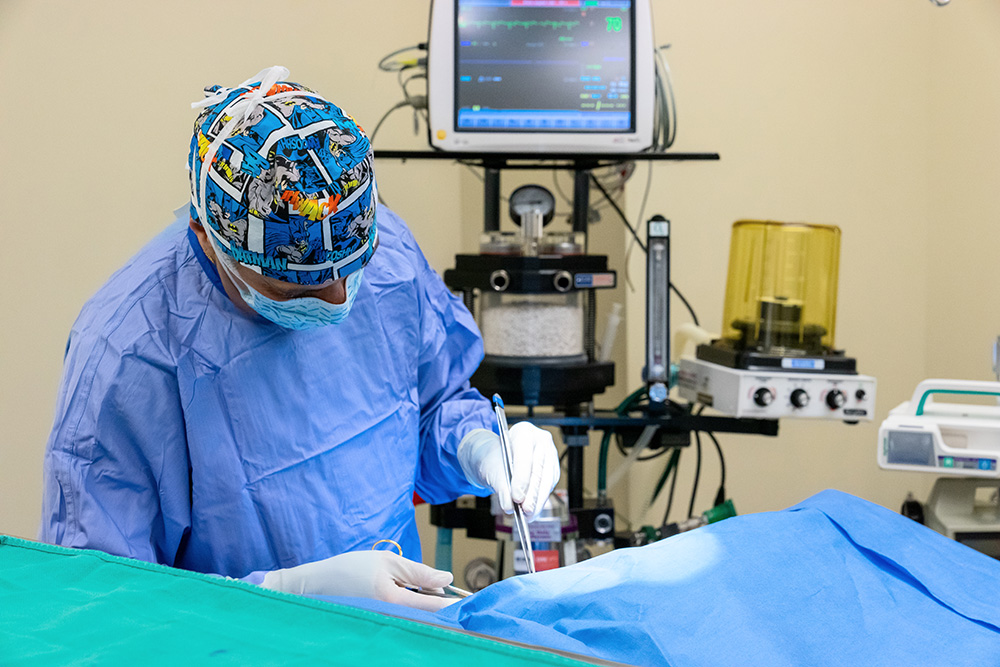 Our board-certified surgeon works closely with the staff at the Institute of Veterinary Specialists on:
Complex cardiology

Internal medicine

Dermatology

Ophthalmology and neurology cases when surgical intervention arises
MEET THE SPECIALIST
Isis Sánchez, DVM, MS, DACVS
Diplomate, American College of Veterinary Surgeons
Dr. Isis Sánchez has thirty years' experience in the surgical treatment of cancers, heart and lung diseases, intestinal and urinary tract disorders, and surgical problems of the ears and skin. A graduate of the College of Veterinary Medicine at the University of Florida, Dr. Sánchez has practiced specialty surgery in Gainesville since 1991. Before moving south, she served as chief of a soft-tissue surgical service at the Animal Medical Center in New York City for three years, where she received the Carola Warburg Rothschild Human/Animal Bond award.
Our soft-tissue surgeries include:
Tumor removal and reconstruction

Patent Ductus Arteriosus (PDA) ligation

Persistent Right Aortic Arch (PRAA) correction

Subtotal pericardiectomy
Plastic and reconstructive surgery

Total ear canal ablation (TECA) surgery and other ear disorders

Treatment of intestinal and urinary tract problems
Our specialists provide comprehensive and personalized care to each patient that we treat. Fill out a referral form to get your client started with our services.