Dentistry and
Oral Surgery
Comprehensive Dental Care and Treatment
Our dental specialists provide evaluation, diagnosis, prevention, and treatment of conditions, diseases, and disorders of the oral cavity and maxillofacial area and their adjacent and associated structures.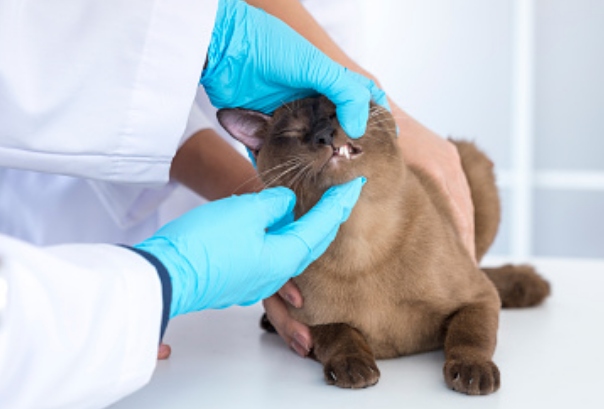 Our services include diagnosis and treatment of:
Root canals

Tooth abscesses

Tooth scaling and polishing

Bite evaluations

Oral tumors

Fractures

Temporomandibular joint dysfunction (TMJ)

Difficult extractions

Jaw fractures

Palate defects

Oral autoimmune disorders
MEET THE SPECIALIST
Sharon Hoffman, DVM, DAVDC
Diplomate, American Veterinary Dental College
After receiving her veterinary degree from Louisiana State University, she practiced small animal primary care in the Carolinas and Ohio. She became a Board Certified Veterinary Dentist™ in 2005 and is now an adjunct professor at the University of Florida and the owner of Veterinary Dental Consulting. She was awarded the Gold Star award for outstanding contributions to veterinary medicine in Florida.
Specialized diagnostic tools and surgical intervention include:
Dental Radiology

Computed Tomography (CT)

Tumor removal
Jaw Fractures

Root Canal Therapy

Feline Odontoclastic Resorptive Lesions
Our specialists provide comprehensive and personalized care to each patient that we treat. Fill out a referral form to get your client started with our services.