Cardiology
Quality Tools for Quality Cardiology Treatment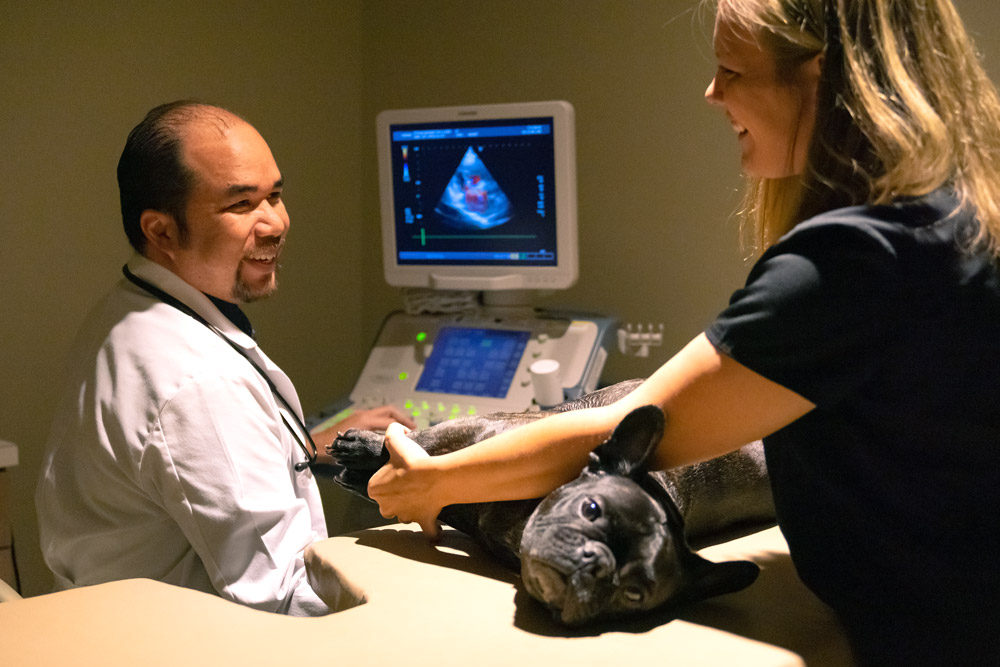 The Institute of Veterinary Specialists' cardiology referral center provides complete cardiac evaluations. We utilize the following tools for comprehensive diagnosis and management of all patients with any form of congenital and acquired heart disease:
Radiographic Interpretation

Cardiac Ultrasound

Electrocardiography

24-hour Ambulatory Electrocardiography (Holter Monitoring)

Cardiac Event Recording

Computed Tomography

Snyder Intensive Care Unit
Coughing

Exercise intolerance

Excessive panting
Shortness of breath

Abdominal swelling

Collapse
Davin J. Borde, DVM, DACVIM
Diplomate, American College of Veterinary Internal Medicine (Cardiology)
Request a Cardiology Appointment
Our specialists offer expert, personalized care. Schedule your appointment with IVS.