Internal Medicine
Comprehensive Internal Medicine Services
The Internal Medicine Service at the Institute of Veterinary Specialists offers consultation, diagnostic evaluation, and treatment pertaining to all aspects of internal medicine.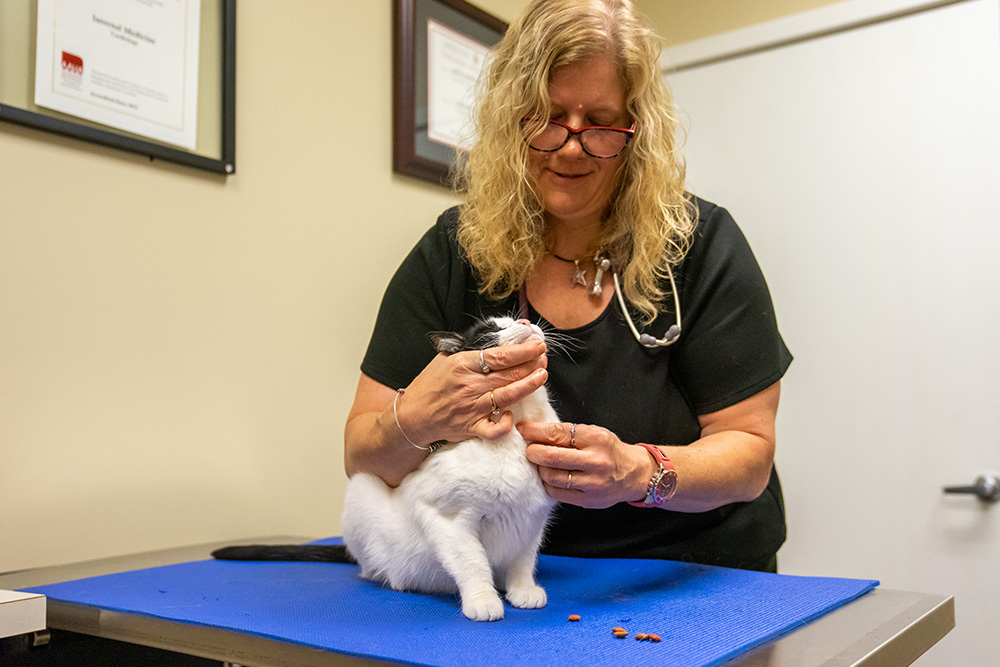 Our Services include diagnosis and management of:
Anemia
Chronic vomiting or diarrhea
Complicated pancreatic disease
Respiratory problems
Endocrine diseases (adrenal gland problems, complicated diabetes, thyroid disorders)
Infectious disease
Kidney or bladder disorders
Liver disease
Unexplained weight loss, lethargy and/or poor appetite
 Vomiting

Diarrhea

Sudden weight loss
 Lethargy

Decreased/Increased appetite

Changes in urination
Julie Corbett, DVM, DACVIM
Diplomate, American College of Veterinary Internal Medicine (Small Animal Internal Medicine)
Request an Internal Medicine Appointment
Our specialists offer expert, personalized care. Schedule your appointment with IVS.