Dermatology
Refer a Patient to our Dermatology Specialists
Our specialists offer expertise in the diagnosis and treatment of all diseases of the skin, coat, ears, and nails.
At this time we are not accepting new patients and will update this page once we are able to.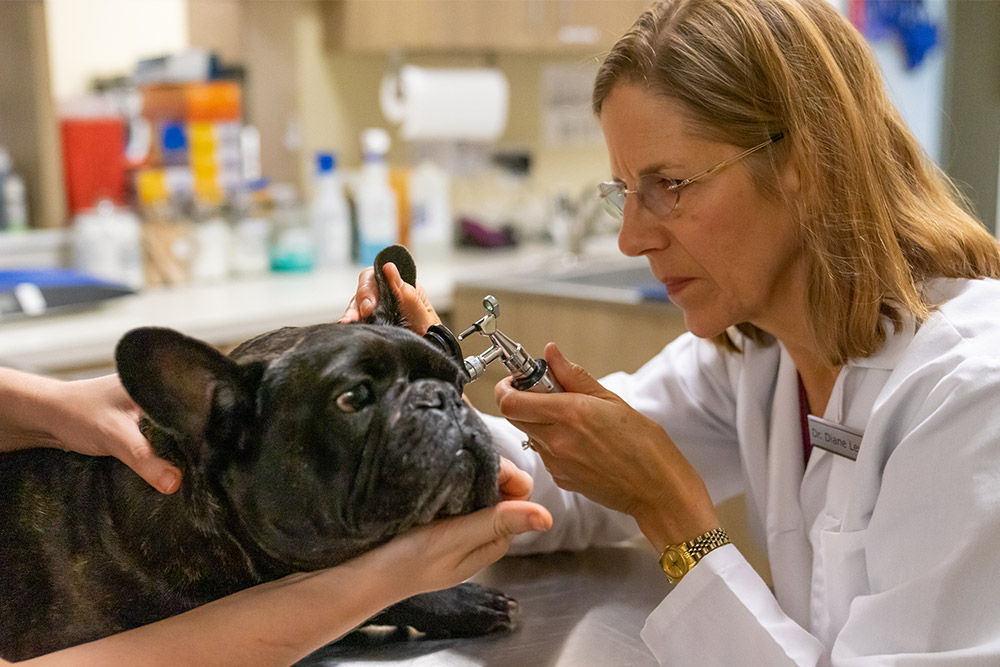 We treat health problems caused by:  
Allergies

Infections

Hormonal Disorders

Autoimmune Disease

Congenital Disorders

Keratinization Disorders

Neoplasia

Idiopathic Disease and others
MEET THE SPECIALIST
Diane T. Lewis, DVM, DACVIM
Diplomate, American College of Veterinary Dermatology
Dr. Lewis began the Dermatology Service at the Institute of Veterinary Specialists in 1999, where she provides comprehensive, quality services to patients. Dr. Lewis received her Doctor of Veterinary Medicine from the University of Florida. After spending three years in general practice, Dr. Lewis completed a one year internship, followed by a two year residency in dermatology at Louisiana State University. Dr. Lewis returned to Gainesville in 1993 to teach at the University of Florida College of Veterinary Medicine, where she is currently Adjunct Faculty.
Specialized diagnostic tests include:
Cutaneous, Mucocutaneous, Oral, Nail, and Otic

Bacterial, Fungal, Pythium, and Anaerobic Cultures

Intradermal Allergy Testing
Allergen-Specific Immunotherapy

Video Otoscopy

Skin Biopsy for Dermatopathology

Computed Tomography (CT)

Cytology
Our specialists provide comprehensive and personalized care to each patient that we treat. Fill out a referral form to get your client started with our services.