Ophthalmology
Refer a Patient to our Ophthalmology Specialists
Our ophthalmology specialists provide consultation, diagnostic evaluation, and treatment for all forms of ocular disease.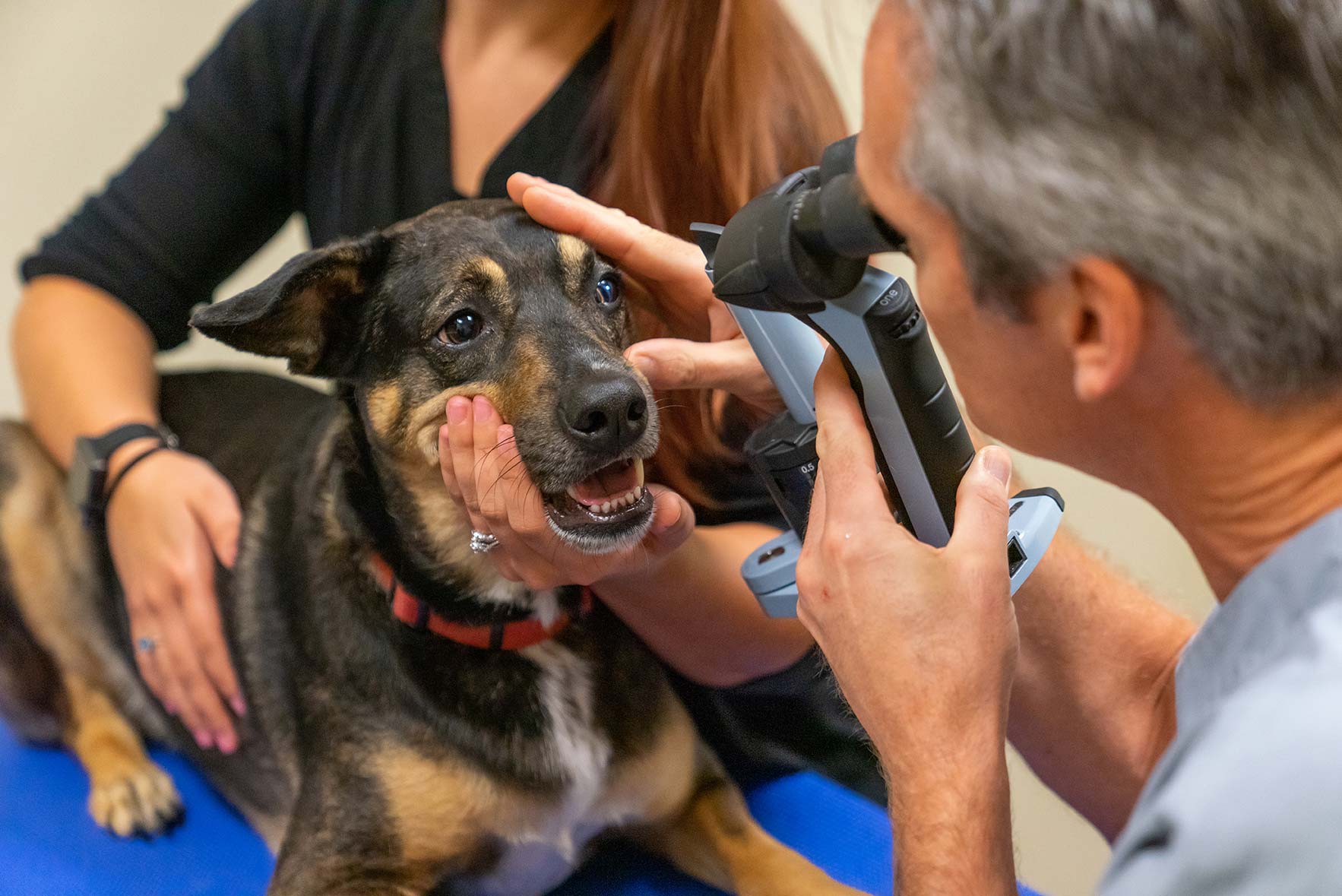 Common Eye Conditions:  
Cherry Eye

Cataracts

Corneal Ulcers

Glaucoma

Feline Herpesvirus

Lens Luxation

Uveitis

SARDS

Corneal Dystrophy and Corneal Degeneration

Eosinophilic Keratitis/Conjunctivitis

Eyelash Abnormalities

Visual impairment
MEET THE SPECIALIST
Brendan G. Mangan, DVM, MS, DACVO
Diplomate, American College of Veterinary Ophthalmology
After receiving his Doctor of Veterinary Medicine (DVM) degree from the Colorado State University of Veterinary Medicine and Biomedical Sciences in 2003, Dr. Mangan completed an internship in small animal medicine and surgery at Cornell University for Animals in 2004. The following year, he returned to Colorado State University for a residency position in Comparative Ophthalmology. He completed the ophthalmology residency and received an MS in Clinical Sciences in 2007, and became board certified in 2008.
Specialized diagnostic tools and surgical intervention include:
Ocular ultrasonography

Electroretinogram

Computed Tomography (CT)

Magnetic Resonance Imaging (MRI)

Glaucoma management and surgery
Corneal surgery and grafting

Entropion, Ectropion, Cherry eye, Eyelid tumor surgery

Cataract surgery

Lens luxation surgery
Our specialists provide comprehensive and personalized care to each patient that we treat. Fill out a referral form to get your client started with our services.