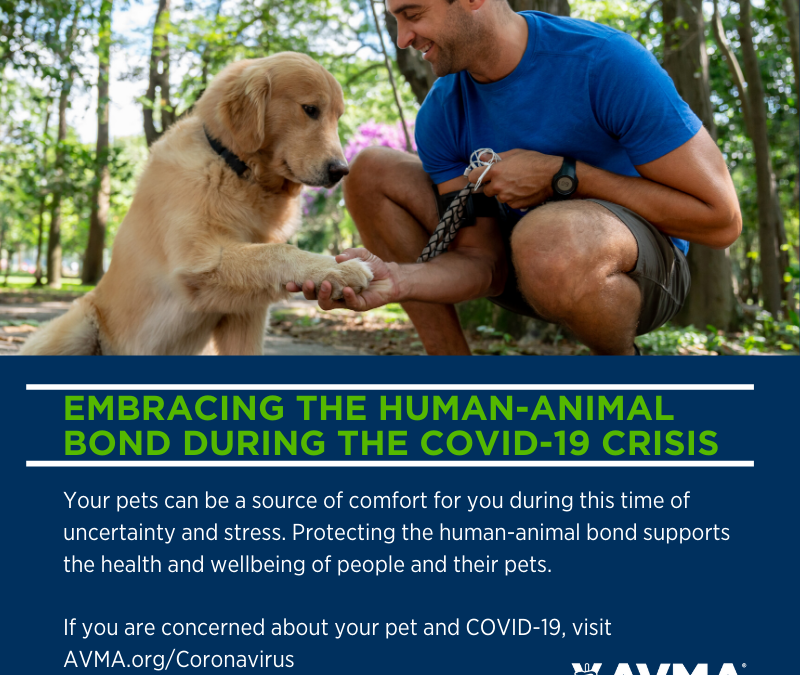 In light of the recent information about the COVID-19 virus outbreak, we want to assure you that your health and safety, and the health and safety of your animals, is of utmost concern to us. We are doing all we can to keep you, your pet, and our staff as healthy as possible.
During this uncertain time, we remain OPEN for NORMAL business hours while actively monitoring updates from the CDC and AVMA as well as local state and county guidelines. This includes both our referral hospital and our telemedicine services. IVS is committed to patient and client safety, along with the safety and well-being of our entire staff. The ways that we are trying to limit illness spread, but still provide quality care to your family are:
1. We provide Low Contact Appointments – You never have to leave your car. You can wait in the car or drop off your pet and pick them up later. Our lobby is closed during this time. Your pet will be seen by our doctors and we can communicate by phone or email about your pet.
Upon arrival, call us and one of our staff will be happy to assist you. 352-331-4233
2. We will offer curbside service for medication and food pick up. Stay in your car, we will bring your product out to you.
3. We are practicing strict hygiene and cleaning protocols in order to slow the spread of germs.
4. If you are ill and your pet needs assistance, please call us. We are triaging new patients and scheduling them accordingly. We will see what can be done to accommodate your pet's needs.
5. Consultation through our telemedicine services. We can offer alternative ways to get answers in areas including: cardiology, internal medicine, dermatology, neurology, ophthalmology, and soft-tissue surgery. The is limited to consultations between veterinarians. To learn how this can benefit your patients, please contact us.
We are actively monitoring the CDC and American Veterinary Medical Association in regards to the COVID-19.
Helpful resources about COVD-19 and how it affects veterinarians can be found here: https://www.avma.org/coronavirus
We encourage you to take good care of yourselves and limit social contact when possible. If you are sick, stay home. Cover your cough. Wash your hands frequently. We will be doing this too. Please feel free to call us with any questions.